Metal horse and buffalo cutouts create movement, dimension & texture for the grocery store exterior.  
A custom mural, made with paint and vinyl appliqués, welcomes shoppers with a walleye fish stream and galloping horse.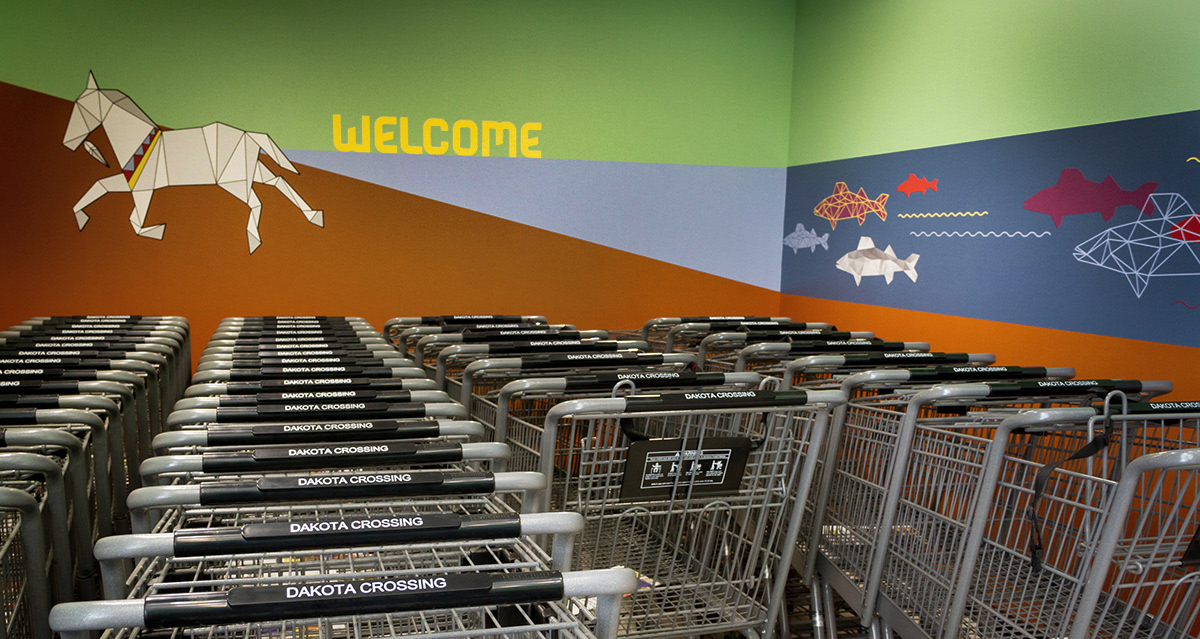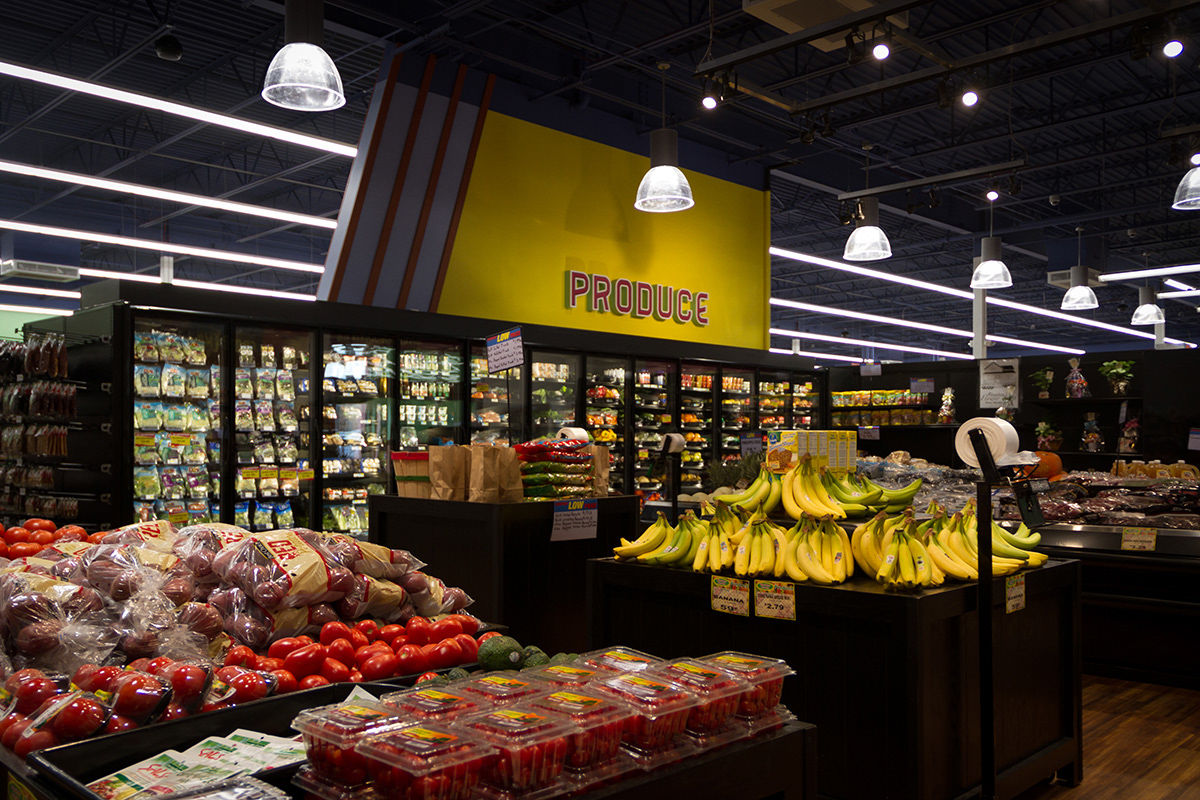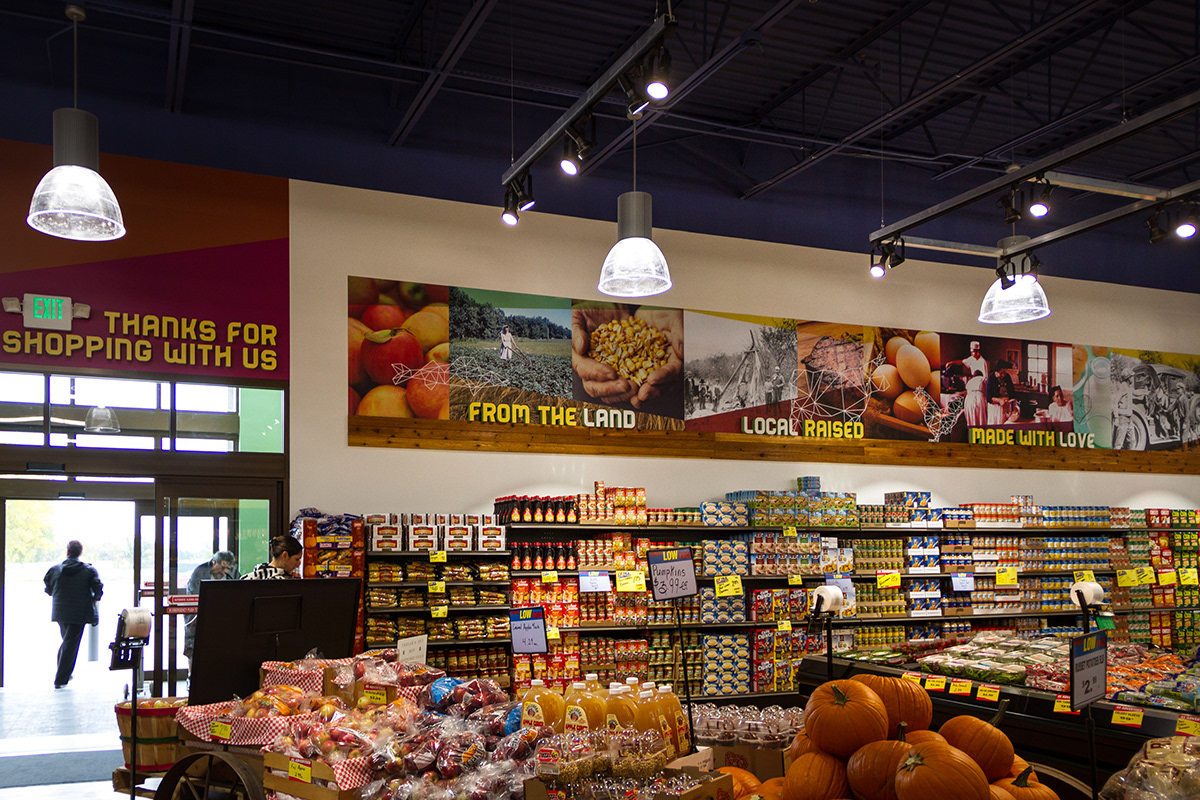 We merged historical photos with modern images and dimensional lettering to create visual interest in the produce area.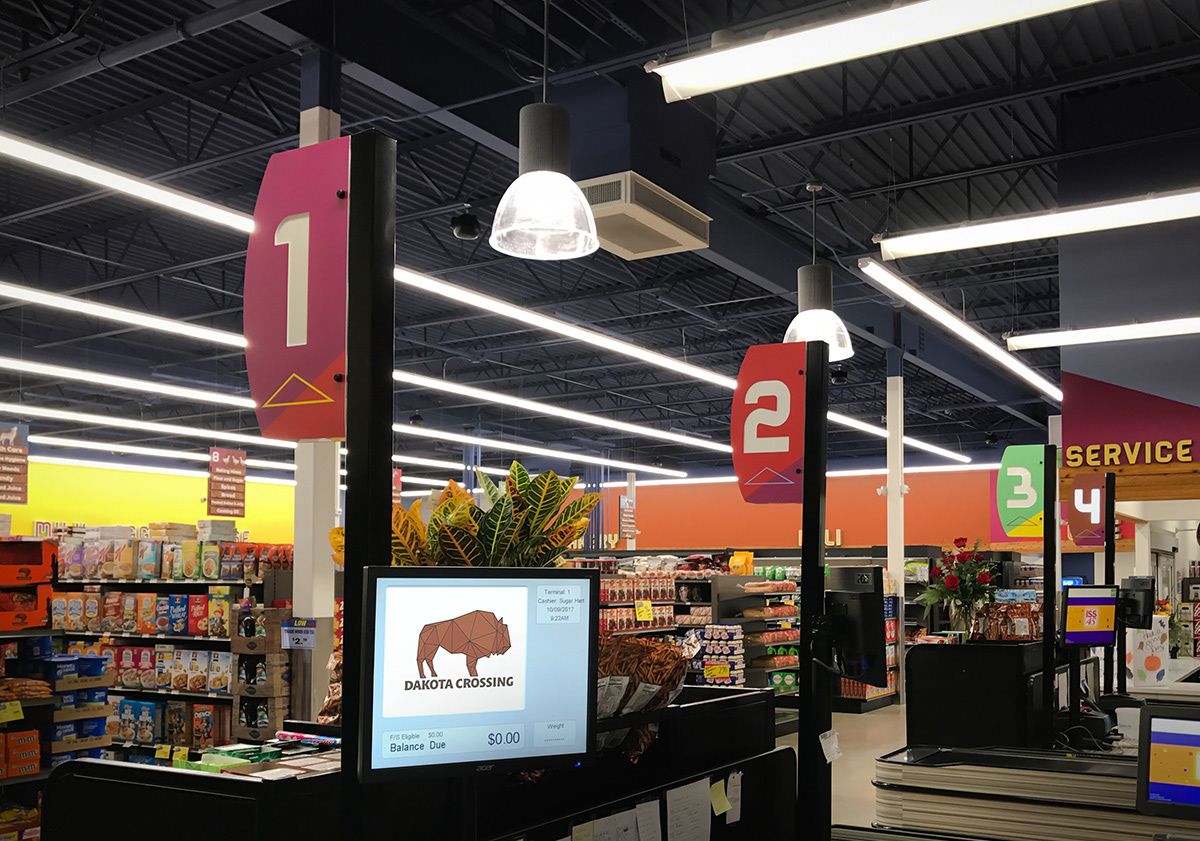 Custom lane markers reinforce the store branding.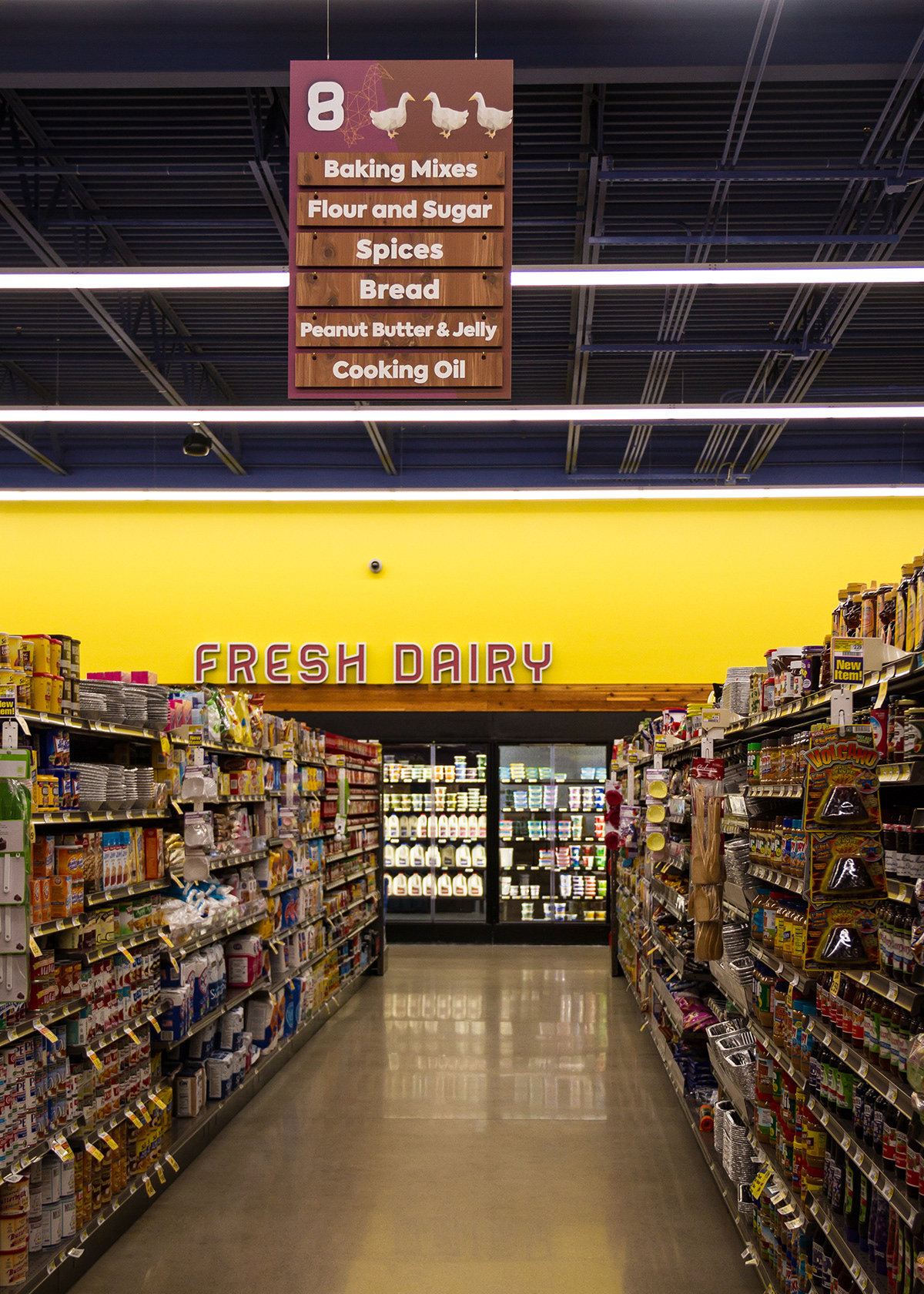 Painted returns and recessed faces on letters give an added punch to directional signage.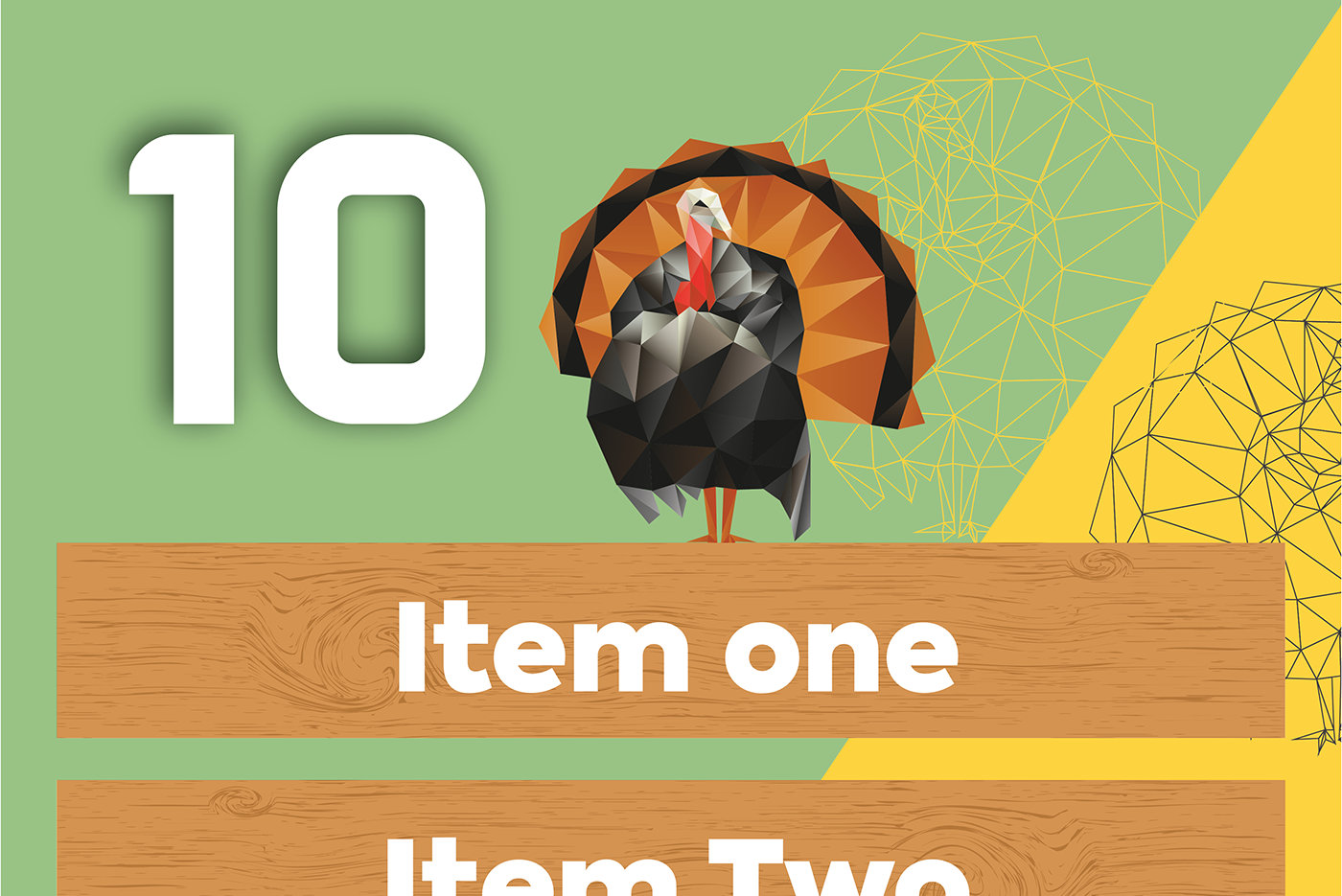 Market aisles are distinguished with modern illustrations of animals native to the area. 
Unique, angled sections of paint were a low-cost way to add interest to various sections of the store.